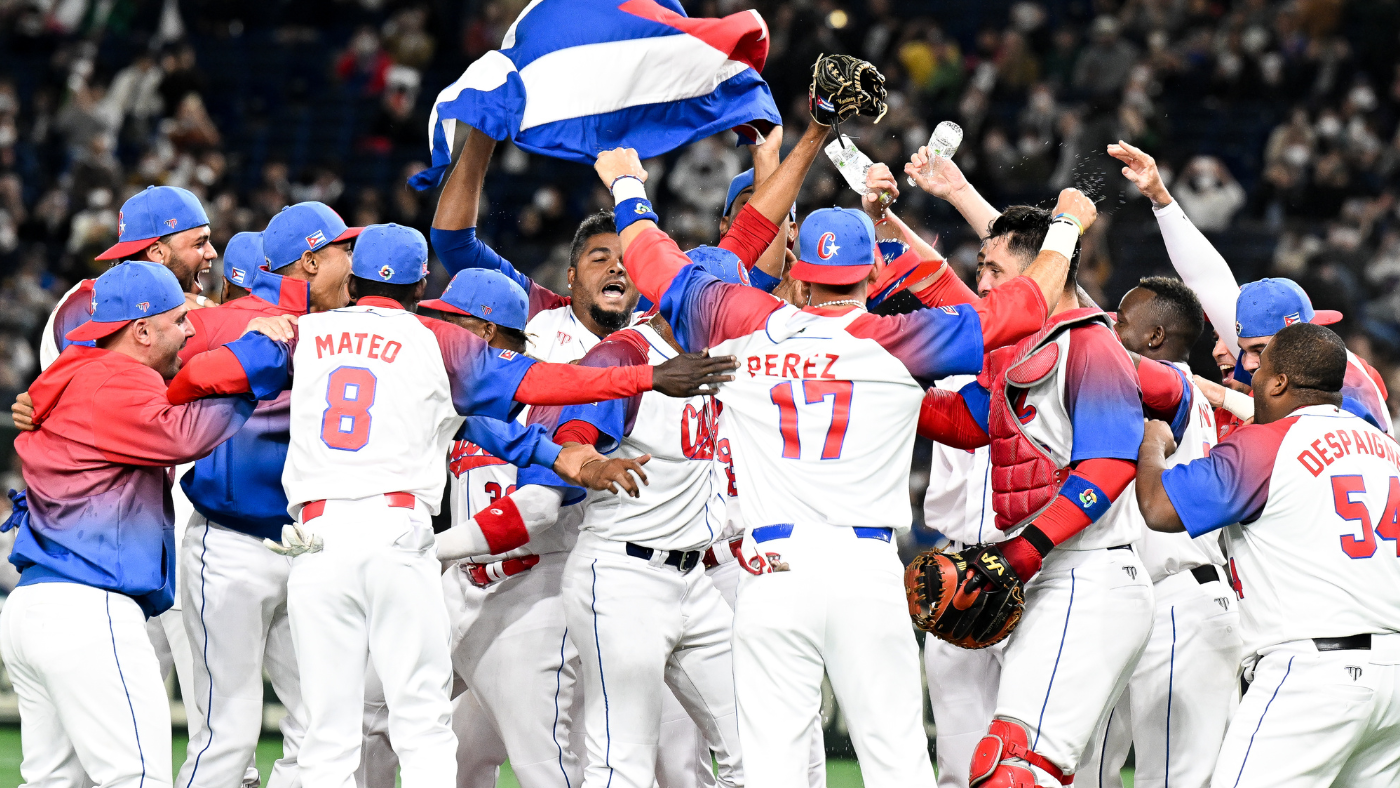 Getty Images
The 2023 World Baseball Classic continues Wednesday with some high-stakes contests on the schedule. While one single-elimination quarterfinal match has already been played (see below), round-robin pool play is still going on stateside. Pool play ends Wednesday night, however, and from that point on it's all "winner take all." Now here's a recap of the Wednesday's action.Wednesday's WBC scoresCuba 4, Australia 3 (quarterfinals)Israel vs. Venezuela, 12 p.m., FS2Canada vs. Mexico, 3 p.m., FS2Dominican Republic vs. Puerto Rico, 7 p.m., FS1Colombia vs. United States, 10 p.m., FS1Cuba reaches semis with close win over AussiesCuba is one of the last four teams standing in the WBC for the first time since 2006. The one-time baseball power endured a bit of an inauspicious start to this edition of the Classic, but they rebounded to advance out of pool play. Then early Wednesday they edged Australia by a score of 4-3 in Japan's Tokyo Dome to advance to the "Final Four." Yoan Moncada reached base four times for the Cubans and had a double and a run scored. Five-foot-nine closer Raidel Martinez secured the high-leverage save for the Cubans with a perfect ninth. 
With the outcome, Australia's run is done, and Cuba is headed to Miami for the semis. Once there, Cuba on Sunday will face the winner of the quarterfinal that will pit unbeaten Venezuela against the runner-up from Pool C (either Mexico, the United States, or Canada). Quarterfinal spots hang in the balancePool play concludes on Wednesday with a trio of high-stakes matchups: Mexico vs. Canada in Pool C (3:00 p.m. ET), Puerto Rico vs. Dominican Republic in Pool D (7:00 p.m. ET), and United States vs. Colombia in Pool C (10:00 p.m. ET). Here's how the remainder of the eight-team quarterfinal will be sorted out: 
The winner of the Puerto Rico-Dominican Republic moves on, and the loser is eliminated. The winner of Mexico-Canada will advance to the quarters. If Team USA beats Colombia, then they advance. That, in turn, will mean that the loser of Mexico-Canada is eliminated. If Team USA loses, then it comes down a tiebreaker scenario to determine whether the Americans, Colombia or the loser of Mexico-Canada moves on. In other words, one way or another, we'll know the full field of the second round after Wednesday's action.