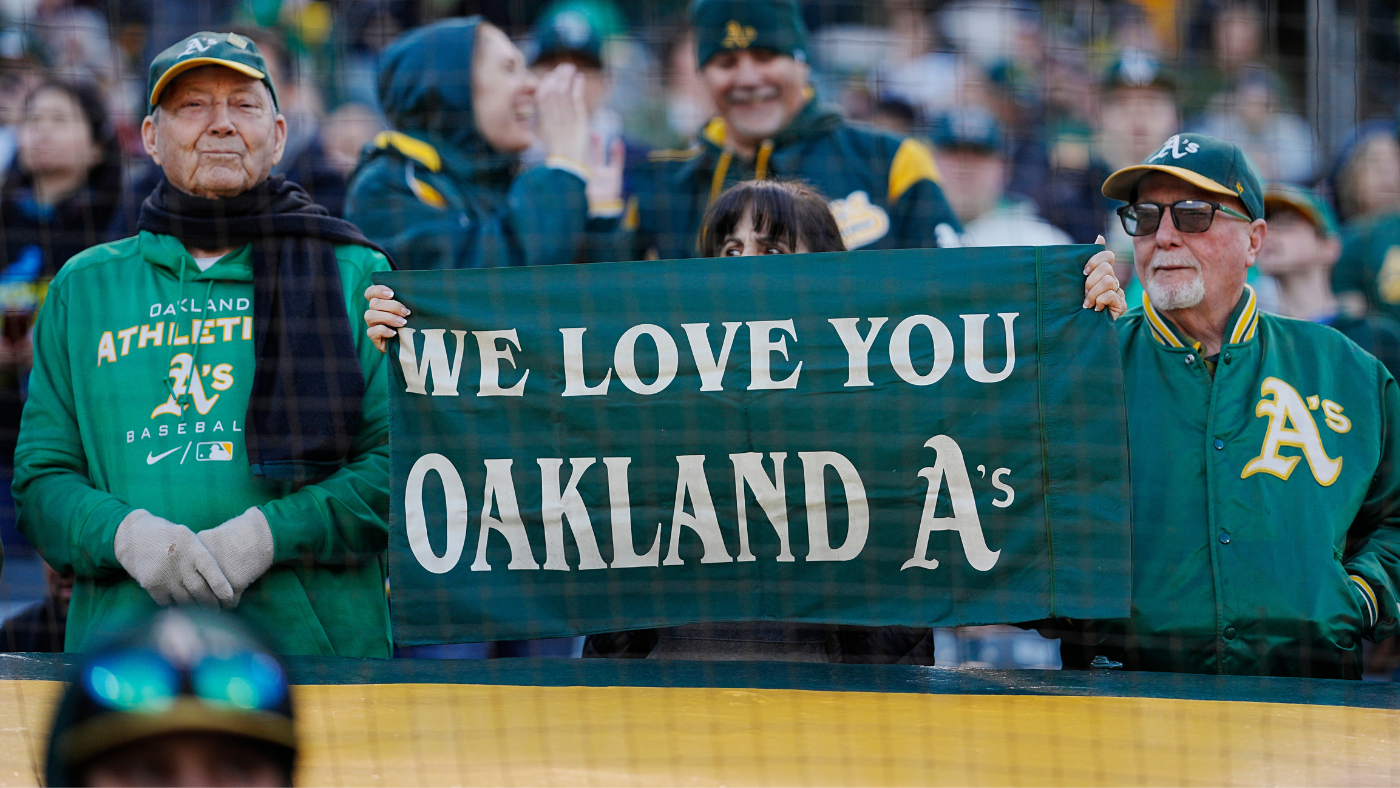 Getty Images
The Oakland A's have gotten off to a 3-13 start in 2023 and currently own the worst record in all of Major League Baseball. Getting fed up with the direction of the franchise, some A's fans have gotten so frustrated that they've stopped going to games all together as team ownership eyes a potential relocation to Las Vegas.However, some Oakland fans are planning to conduct a "reverse boycott" and fill the Oakland-Alameda County Coliseum for the team's home game against the Tampa Bay Rays on Tuesday, June 13. In doing so, A's fans are hoping to show the team and the league that the fans are not the issue.A's fans are hoping that showing up to a game on a random weeknight will put that fact on full display.
"So this is something I've been thinking about for a while and I mentioned it in reply to a tweet from the "Rooted in Oakland" Twitter page. Things kinda took off," former A's season ticket holder Stu Clary told Sports Illustrated. "Then I mentioned it to Jefferey August who put together a group of people to discuss it and the ball was rolling. We picked June 13 because we wanted to come up with a random weeknight game vs someone other than Giants, Yankees or Red Sox – in other words a game that would be poorly attended ordinarily. Also we wanted it to be on a non school night so during summer vacation. The goal is to simply show Major League Baseball, local media and the nation that we can and will support the team. That the fans are not the problem. It occurs to me that staying away just drives the narrative that Oakland doesn't support or deserve the A's."
Throughout the first month of the 2023 season, the A's rank last in the league with an average of just 11,580 fans per contest. Part of the reason for the dip in interest is the fact that the A's have traded franchise cornerstones like Matt Chapman and Matt Olson in recent years. Oakland entered the 2023 season with the lowest payroll in MLB.
Over the weekend, Oakland-Alameda County Coliseum made headlines when the A's were hosting the New York Mets. Mets broadcasters Gary Cohen and Ron Darling were forced to move to an auxiliary booth to call Friday's 17-6 win over the A's because the usual visiting broadcast booth had been recently occupied by a possum.