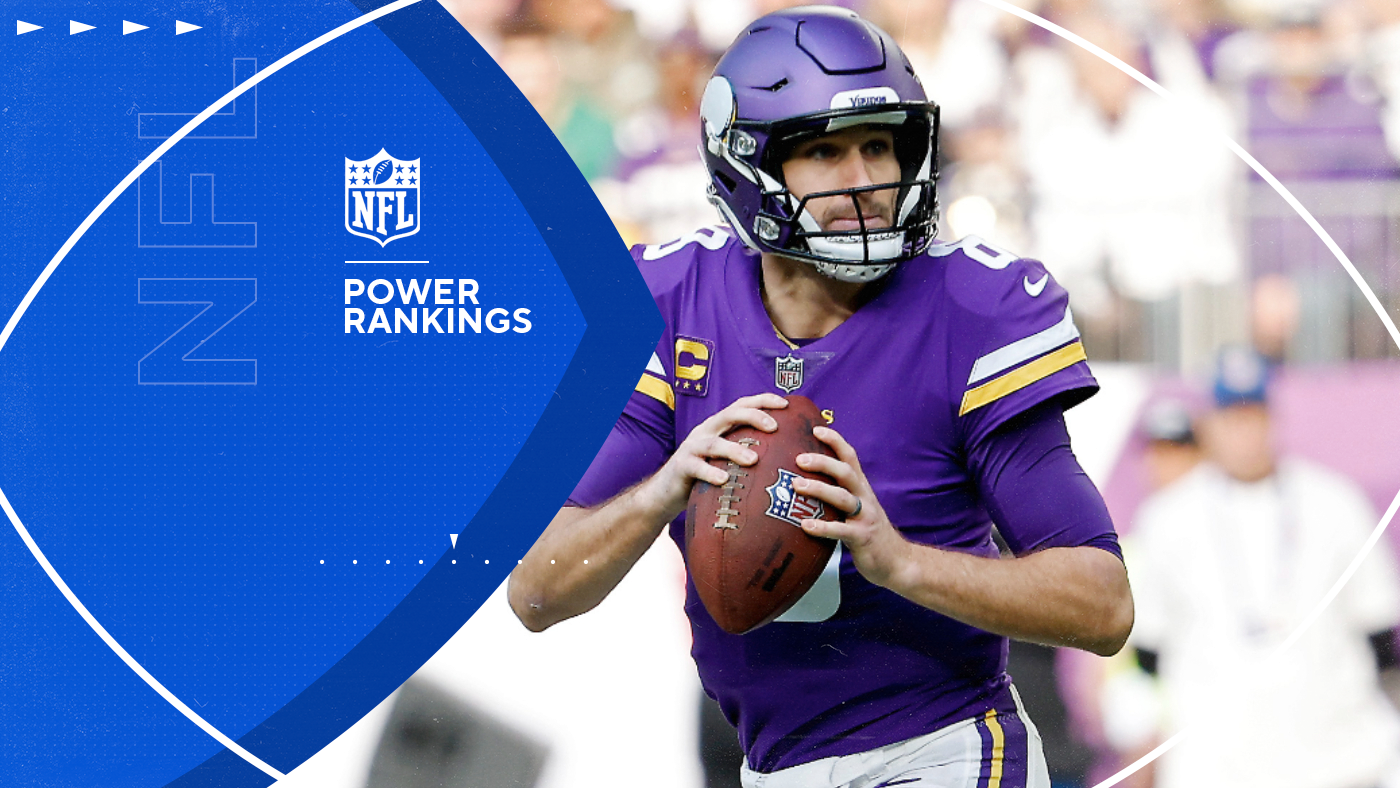 What do we really make of the Minnesota Vikings? Frauds or contenders? Does anybody really know?The Vikings are 11-3, have locked up the NFC North and will either be a No. 2 or No. 3 seed in the playoffs. Yet they have a point differential of plus two, which is not what you would expect from a team with that impressive of a record. The Vikings had an all-time comeback Saturday against the Colts, rallying from a 33-0 deficit to beat Indianapolis 39-36 in overtime. That game was a microcosm of the Vikings season, which is why it's so hard to figure them out.They were awful in the first half, making every mistake possible, from special-teams blunders to a horrible pick-six thrown by Kirk Cousins and mismanaged coaching decisions on fourth-down tries. The Vikings looked like a 3-10 team for the half, rather than a 10-3 team.In the second half and overtime, they looked like a Super Bowl team. Cousins got red hot, throwing for 460 yards and four touchdown passes after throwing for 43 yards in the first half. The Vikings rallied behind his right arm and a defense that didn't allow the Colts to do much of anything in the second half.
So Minnesota locked up the division and will likely be the No. 2 seed in the NFC, which would mean at least one home game in the playoffs and two if they win the first one. As it stands right now, the Vikings — who are up to No. 6 in my Power Rankings this week — would appear to be a threat to win the NFC.Yet you'd be hard-pressed to find somebody outside of Minnesota who thinks that way. That's because they have been dreadful on defense. They are last in total defense, giving up 399.2 yards per game. They are 28th in scoring defense, allowing 24.9 points per game, and they give up 278.8 passing yards per game, which is second worst in the league. They also give up and eye-opening 7.5 yards per pass play.They can throw it well on offense, which means their games are fun to watch, but the issue is whether a team can win a Super Bowl with a defense that plays that way. It's highly unlikely, which is why there are doubts about the Vikings, despite that record.
Then again, you are what your record says you are, and, for now, the Vikings at the No. 2 seed in the NFC. You can't take that from them, even if you might think they are frauds in some respects.
Biggest Movers
RkTeams
 
ChgRcrd
1
Eagles
It wasn't pretty against the Bears, but they found a way. The Jalen Hurts shoulder injury puts a damper on that victory as they ready to play the Cowboys.
—
13-1-0
2
Bills
They still have some defensive issues that show up, but they will be a tough team to beat at home if they have the top seed. That offense is back on track.
—
11-3-0
3
Chiefs
They've had two games where they haven't looked great in winning against two bad teams on the road. They have to be better that that.
1
11-3-0
4
Bengals
They showed a lot in coming back and winning against Tampa Bay. But they have suffered some injures on defense that could be impactful in the next few weeks.
1
10-4-0
5
49ers
The defense is so good that it can get this team to a Super Bowl, even with Brock Purdy. They look like they play with 12 guys on the field on defense.
1
10-4-0
6
Vikings
Rallying from 33 down to beat the Colts could be the game that gets this team going. Kirk Cousins was outstanding in the comeback.
1
11-3-0
7
Cowboys
The loss to the Jaguars all but means they will be taking the wild-card road in the playoffs. It also means they haven't looked good in two consecutive weeks, which is the bigger issue.
4
10-4-0
8
Ravens
They don't score enough on offense right now, no matter who plays quarterback. When Lamar Jackson returns, they have to be better throwing it.
—
9-5-0
9
Dolphins
Three straight losses has this team going in the wrong direction with the Packers coming to town. The playoffs might be going bye-bye if they don't watch out.
—
8-6-0
10
Chargers
They didn't quite put up big numbers on offense against the Titans, but they found a way late to win it. They have a soft schedule going forward, which should put them in the playoffs.
2
8-6-0
11
Giants
That victory over the Commanders on the road gives them a big leg up in the playoff race. Brian Daboll has done a great job with this team.
5
8-5-1
12
Commanders
At 7-6-1, they would still be in the playoffs if they started today. But losing at home to the Giants is a big hit for this team as the offense struggled.
2
7-6-1
13
Titans
They are suddenly in a division race with the Jaguars. They need to turn this thing around quickly or the playoffs will be going bye-bye.
2
7-7-0
14
Seahawks
They have lost two straight, falling out of a playoff spot for now. Even worse, they head to Kansas City to play the Chiefs. That will challenge their bad defense.
1
7-7-0
15
Lions
After a 1-6 start, they have won six of seven games to get into the playoff race. They play another big road game this week at Carolina.
3
7-7-0
16
Jets
The Jets have lost three straight to fall to 7-7 and put their playoff hopes in jeopardy. They have a quick turnaround this week with a Thursday game against the Jaguars to try and change things.
2
7-7-0
17
Jaguars
At 6-8, they will be a playoff team if they win out. That is simply incredible. Trevor Lawrence has been special the past month.
7
6-8-0
18
Buccaneers
They are in a free fall right now. They are still in first place, but they sure don't look like a playoff team.
1
6-8-0
19
Raiders
That was an amazing victory over the Patriots to keep them alive. They did blow a big lead before rallying late to tie it and then win it on that wacky play at the end.
—
6-8-0
20
Patriots
Losing the way they did to the Raiders is inexcusable. That's on the coach. Period. They are in big trouble as they ready to play the Bengals.
5
7-7-0
21
Browns
They still aren't doing much on offense, but they found a way to beat the Ravens thanks to the defense. They aren't done yet.
1
6-8-0
22
Packers
At 6-8, they are alive in the playoff chase as they head to Miami to face the Dolphins. They still don't look great on defense, which could be an issue against Miami.
1
6-8-0
23
Steelers
The running game and defense led them to a victory over the Panthers. Kenny Pickett should be back this week at quarterback, which will help the passing game.
1
6-8-0
24
Falcons
The move to rookie Desmond Ridder at quarterback didn't pay off. He struggled in his first start. This week, he's at Baltimore, which won't be easy.
1
5-9-0
25
Panthers
They lose at home to the Steelers, yet they can still win the division. What a crazy season it's been. Win out, and they win the NFC South.
—
5-9-0
26
Saints
They beat the Falcons, which keeps them alive in the playoff race. Just barely. But the schedule is tough going froward.
—
5-9-0
27
Cardinals
Without Kyler Murray, they are bad on offense. This season is done. Are big changes coming?
—
4-10-0
28
Colts
Any chance they had to make the playoffs disappeared by blowing a 33-0 lead Saturday to the Vikings. That's about it for Jeff Saturday.
—
4-9-1
29
Rams
They are headed to Cabo. This thing is done. Baker Mayfield couldn't save them Monday night against the Packers.
—
4-10-0
30
Bears
Justin Fields really brings this team hope heading into next season. This is a young team that is building something around him.
—
3-11-0
31
Broncos
Brett Rypien beat the Cardinals, but it was really the defense that won it. Russell Wilson should be back this week. Oh, boy.
—
4-10-0
32
Texans
They are playing better, but does it matter? They will be picking first next April. Bryce Young anybody?
—
1-12-1