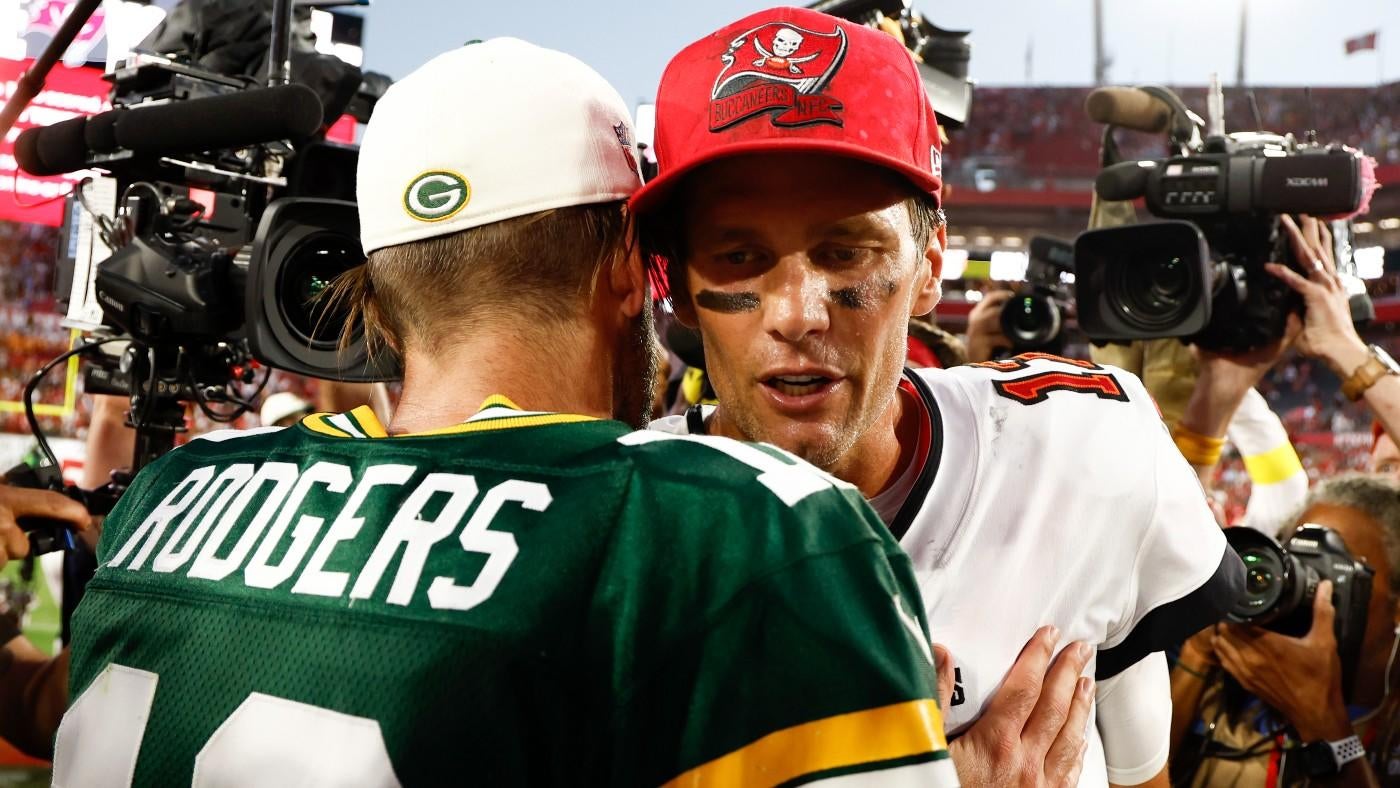 It's Week 16 of the 2022 NFL season, and we're keeping you updated on all the action and biggest storylines throughout the day. This week's slate has some fantastic matchups and storylines, with most of the games Saturday and three games Christmas Day, and we're here to help you watch it unfold. Check back often to find out everything you need to know.Week 16 scheduleThursdayJaguars 19, Jets 3 (Takeaways)SaturdayBengals at Patriots, 1 p.m. ET (Gametracker)Falcons at Ravens, 1 p.m. ET (Gametracker)Bills at Bears, 1 p.m. ET (Gametracker)Lions at Panthers, 1 p.m. ET (Gametracker)Texans at Titans, 1 p.m. ET (Gametracker)Saints at Browns, 1 p.m. ET (Gametracker)Giants at Vikings, 1 p.m. ET (Gametracker)Seahawks at Chiefs, 1 p.m. ET (Gametracker)Commanders at 49ers, 4:05 p.m. ET (Preview)Eagles at Cowboys, 4:25 p.m. ET (Preview)Raiders at Steelers, 8:15 p.m. ET (Preview)Sunday Packers at Dolphins, 1 p.m. ET (Preview)Broncos at Rams, 4:30 p.m. ET (Preview)Buccaneers at Cardinals, 8:20 p.m. ET (Preview)MondayChargers at Colts, 8:15 p.m. ET (Preview)When you think of the NFL playoffs over the past 20 years, who comes to mind? For the AFC, it's obviously Tom Brady, Bill Belichick and the New England Patriots. For the NFC, there's Aaron Rodgers and the Green Bay Packers, who have qualified in 11 of the last 13 seasons.
In fact, in the previous two decades, Brady, Belichick and Rodgers have missed the same postseason exactly once. That was in 2008, when New England failed to qualify despite finishing 11-5 and Green Bay trudged to a 6-10 record.With three weeks left in the 2022 campaign, there's a chance it happens again.The Patriots, fresh off one of the most ridiculous ways to lose a game ever, are currently a game behind the Los Angeles Chargers and Miami Dolphins in the AFC wild card race. And their schedule does them absolutely no favors: home vs. Bengals, home vs. Dolphins, away vs. Bills.Crazy enough, the 7-7 Patriots have had a better season than both Brady and Rodgers. The Bucs, despite being 6-8, lead the putrid NFC South by a game and have a manageable schedule to close out the year. But if they're not careful, either the Atlanta Falcons or Carolina Panthers could beat them and keep Brady out of the playoffs for the first time in 20 years.
Then there's the Packers, who looked completely dead a few weeks ago. Their odds are still slim, but at 6-8 and with a game against the surging Lions in Week 18, would anyone be surprised if the reigning back-to-back MVP snuck his way back into the postseason?Which brings us to this week. If these teams want to keep their playoff hopes alive, winning this weekend is almost a must. The Patriots are first up, going up against the aforementioned Bengals on Christmas Eve afternoon. Then we'll get Rodgers and Brady with standalone games on Christmas, with the Packers taking on the Dolphins in the first matchup and the Buccaneers playing in Arizona in the nightcap.Will Santa gift these fan bases a much-needed victory? These franchises haven't exactly been nice this year, but maybe they'll pull out a Christmas miracle as the season comes to a close.