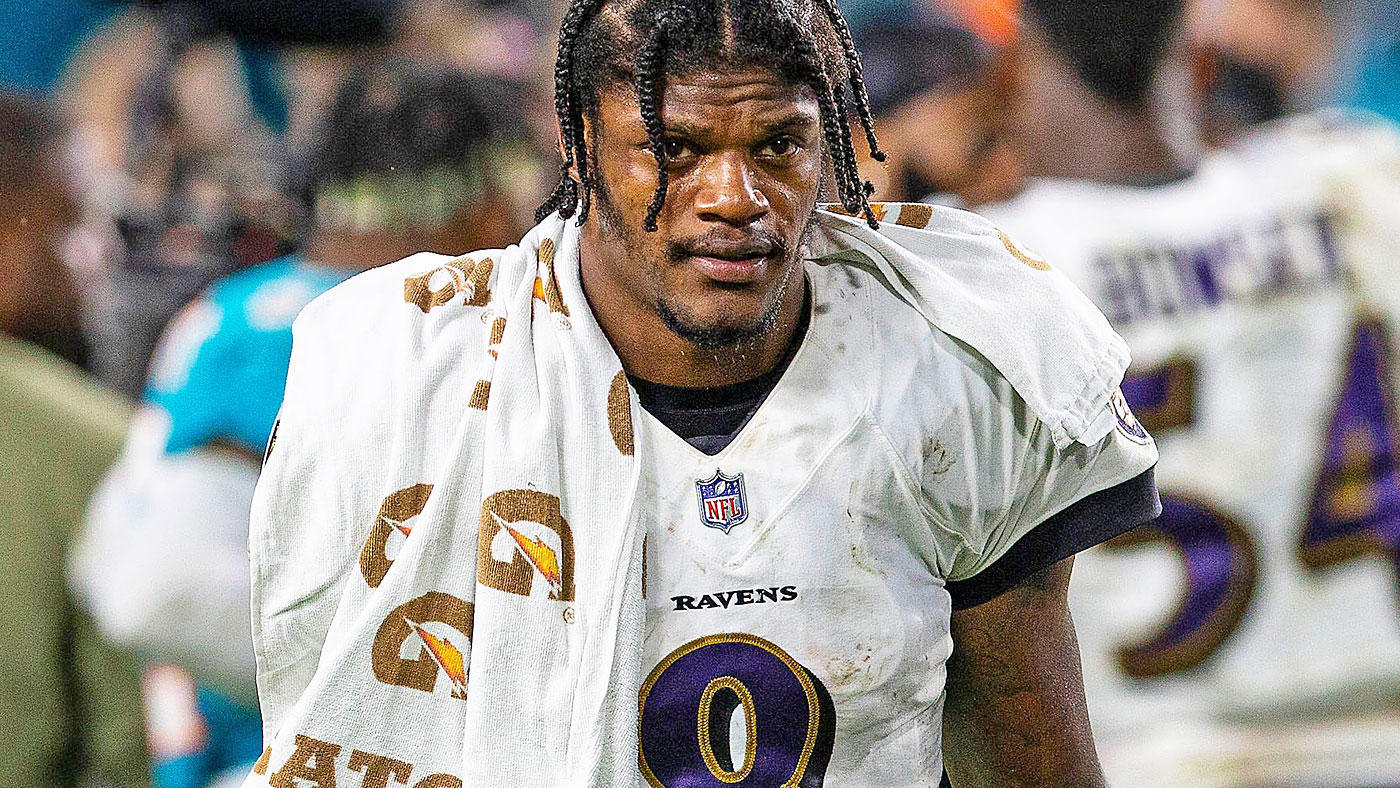 USATSI
Quarterback Lamar Jackson still has not signed a contract, and where he will play in 2023 is still unknown. He got a non-exclusive franchise tag from the Baltimore Ravens after the two sides failed to reach a long-term deal. The non-exclusive franchise tag means No. 8 is allowed to negotiate with other teams.Throughout the negotiation process, there have been rumors about the amount of money Jackson is looking for, what he has been offered and what teams are interested. On Tuesday, Jackson seemingly cleared the air about one report.Jackson quote tweeted a report from ESPN's Adam Schefter that Jackson turned down a $200 million guaranteed deal in September, appearing to dispute the news. 
The gif he used shows someone pursing their lips and raising their eyebrows, and if that message was not clear enough, the tweets that followed definitely showed how he feels about the report.
He then replied to that tweet saying, "133/3years fully guaranteed [side eye emoji] but I need a agent?" with a laughing and a face palm emoji at the end of his message. Jackson does not have an agent, and the main issue of a long-term deal with the Ravens has been the guaranteed money.
The 26-year-old was not done there. To really make his message clear, he also tweeted, "People throw [poop emoji] at the wall and hope it stick."
Baltimore and Jackson have until July 17 to come to a long-term agreement. If another team makes an offer to Jackson and the Ravens do not match the offer, the new team will send two first-round picks to Baltimore.