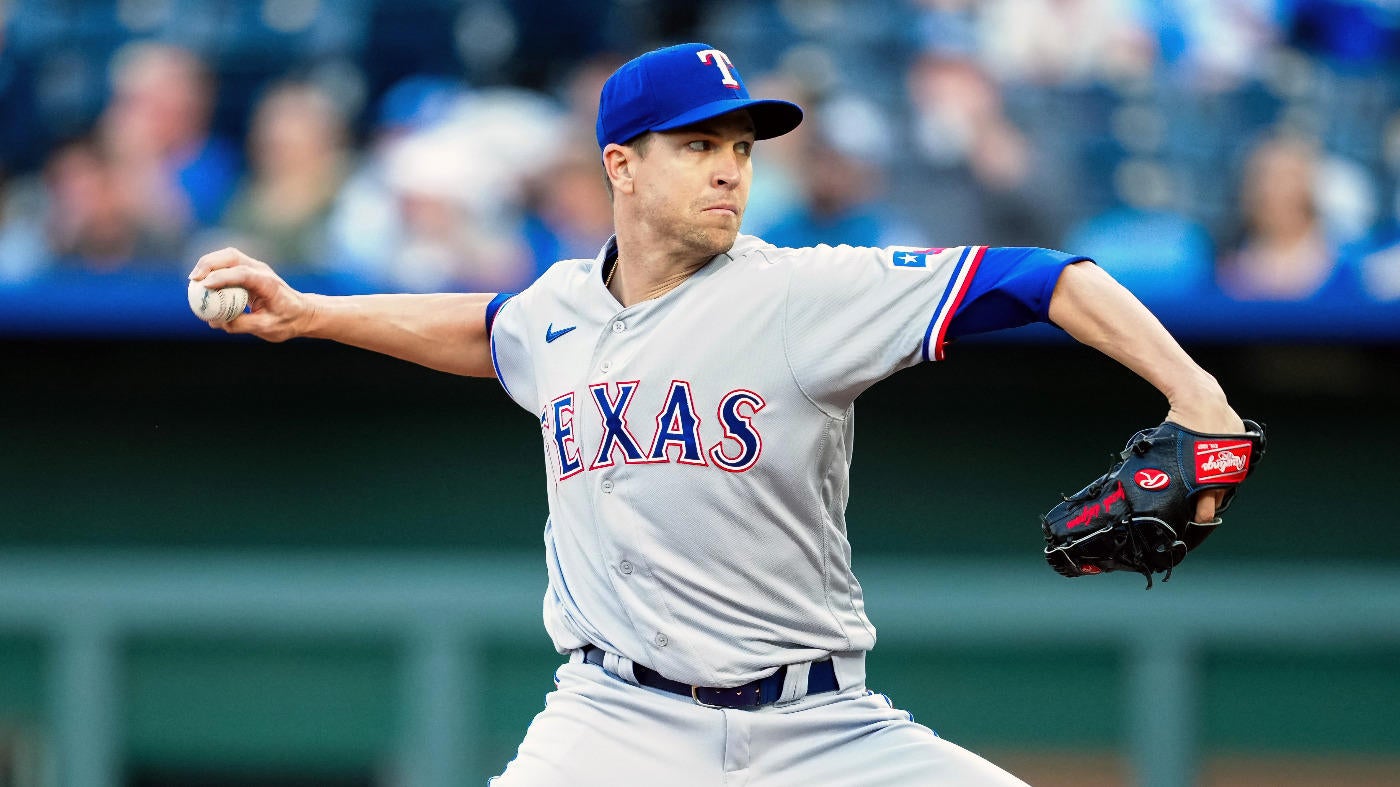 Texas Rangers right-hander Jacob deGrom exited Monday night's start against the Kansas City Royals at Kauffman Stadium (TEX 4, KC 0) with right wrist soreness, the team announced. DeGrom threw 58 pitches in four no-hit innings — his final pitch was a 97.9 mph fastball — and the Rangers say he will continue to be evaluated. "I thought it was going to loosen up and it actually tightened up as the game went on," deGrom told reporters. "So, playing it smart. Could I have kept going? Probably. But it was lingering and got a little worse."DeGrom, 34, has a lengthy injury history, including shoulder and forearm trouble that limited him to 26 starts from 2021-22. For what it's worth, deGrom hit 100 mph twice Monday, and 16 times he topped 99 mph. The wrist soreness certainly did not show up in deGrom's velocity. He was throwing gas as he carved through the Royals.
Monday was deGrom's fourth start of the young season. He got roughed up for five runs in 3 2/3 innings on Opening Day, but bounced back to allow three earned runs in 13 innings in his next two starts combined. For the season deGrom has a 3.48 ERA with 32 strikeouts and three walks in 20 2/3 innings. His fastball has averaged 98.8 mph in his four starts.
The Rangers invested heavily in their rotation and deGrom's five-year, $185 million contract was the centerpiece of their offseason. Texas also signed Nathan Eovaldi (two years, $34 million) and Andrew Heaney (two years, $25 million), traded for Jake Odorizzi ($12 million salary), and retained Martín Pérez with the qualifying offer ($19.65 million). Odorizzi is done for the year with a shoulder injury. A two-time NL Cy Young winner, deGrom has been the most dominant pitcher in baseball when he's been on the field the last few years. He pitched to 2.05 ERA with 876 strikeouts in 102 starts and 645 1/3 innings from 2018-22 while with the New York Mets. That said, deGrom was 51st in baseball in starts during that five-year span.
Texas entered play Monday with a 9-6 record and a 1 1/2-game lead in the AL West in the early going. Righty Dane Dunning replaced deGrom and surrendered a clean single to Matt Duffy, the second batter he faced, to spoil the no-hit bid.