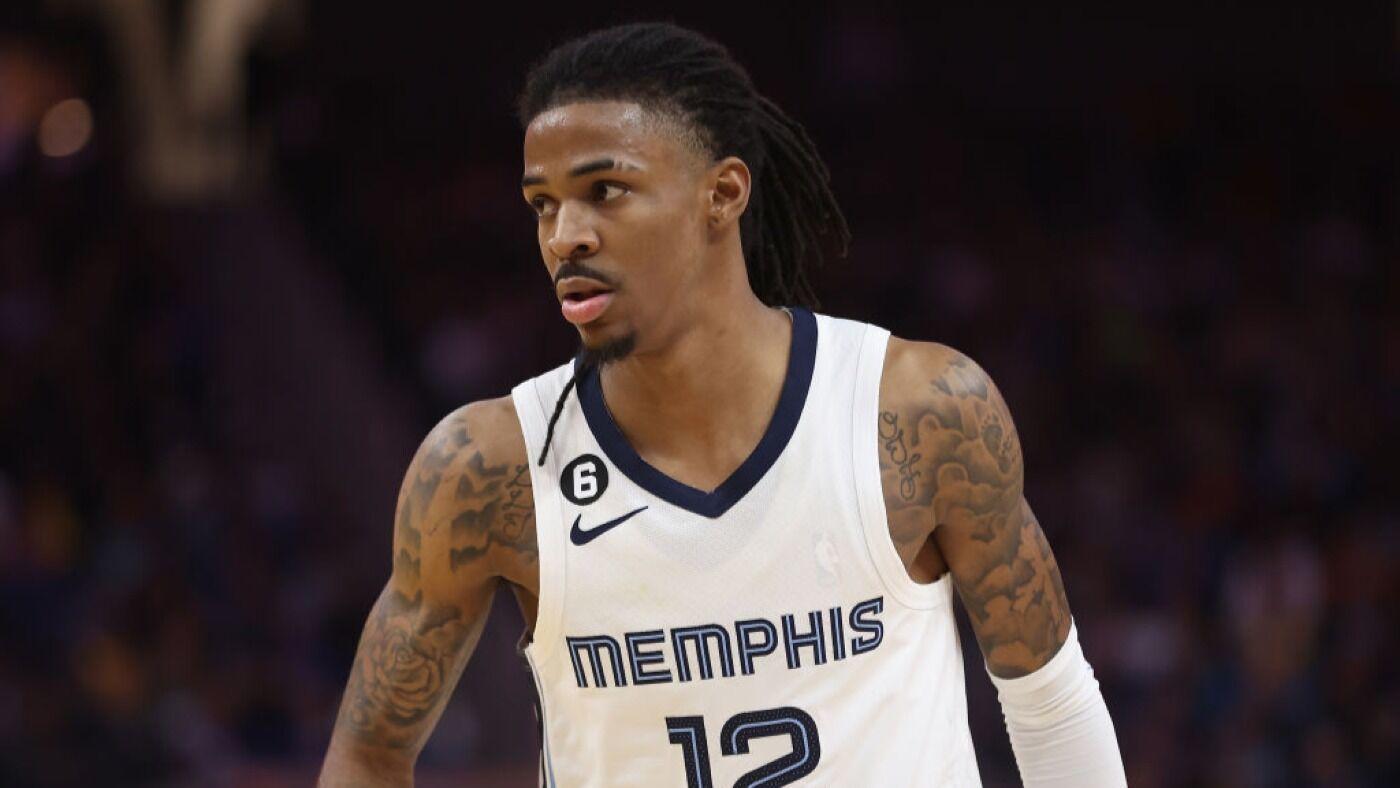 Memphis Grizzlies guard Ja Morant sat down for an interview with Jalen Rose on Wednesday, the same day he met with NBA commissioner Adam Silver and was officially suspended by the league for eight games due to a video he posted of himself holding a gun in a nightclub in Colorado. During the interview, Rose asked Morant directly about the gun. "The gun wasn't mine," Morant said. "It's not who I am. I don't condone any type of violence, but I take full responsibility for my actions. I've made a bad mistake. I can see the image that I've painted over myself with my recent mistakes. In the future I'm gonna show everybody who Ja really is, what I'm about and change this narrative." Morant said he mistakenly used nights like the one in Colorado as an "escape," but wants to prove that those type of moments don't define him as a person. He added that he's now more aware of his position in the league and what's at stake for himself and those around him. "Honestly, I feel like we put ourselves in that situation with our past mistakes, and now it's only right that we focus in and lock in on being smarter and more responsible, holding each other accountable for everything," Morant said. "I feel like in the past we didn't know what was at stake. And now finally me having that time to realize everything, have that time alone, I realize that now.
"I realize what I have to lose, and for us as a group, what we have to lose. It's pretty much just that being more responsible, more smarter and staying away from all the bad decisions."Following the Grizzlies' loss to the Denver Nuggets on March 3, Morant went to a club in Glendale, Colo. and a short time later went live on Instagram. In the video he is seen briefly showing off a firearm, which sparked investigations by both the local police department and the NBA. Both inquiries concluded that the firearm did not belong to Morant, and he did not carry it with him on the team plane. As a result he was not charged with a crime. The league, however, has different standards than the justice system, and decided to suspend him for eight games because his "conduct was irresponsible, reckless and potentially very dangerous," Silver stated. "It also has serious consequences given his enormous following and influence, particularly among young fans who look up to him."It was "pretty much an open discussion," Morant said of his meeting with Silver. "Obviously, he said things I need to be better at, but more of just showing his support towards me."
Morant's eight-game suspension will include games he has already missed while he was away from the team over the past 10 days. During that time, he briefly entered a counseling program in Florida in order to "get help and work on learning better methods of dealing with stress and my overall well-being." He will be eligible to rejoin the Grizzlies on March 20 for their game against the Dallas Mavericks, though he is not expected to play in that game as he ramps back up to an approrpriate activity level after his time off the court.