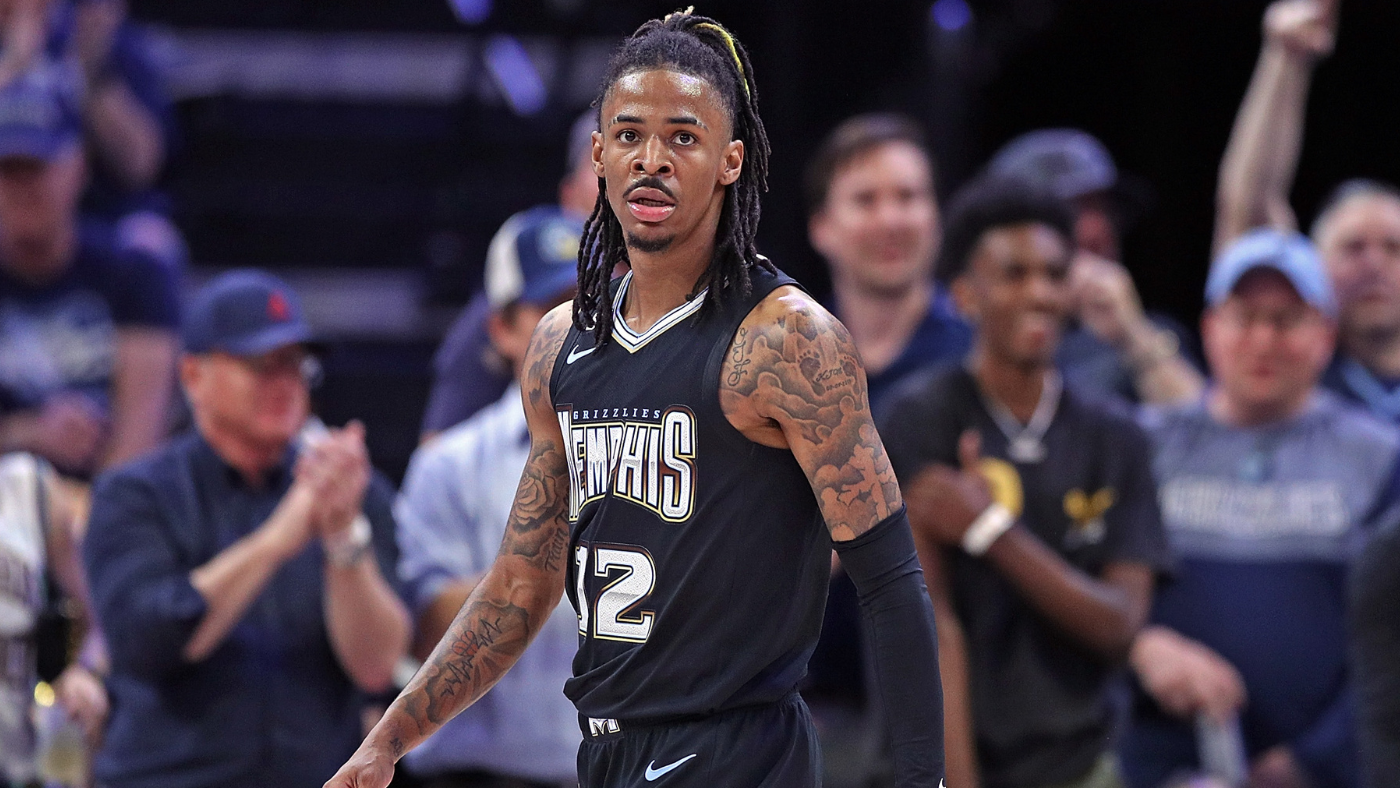 Memphis Grizzlies star Ja Morant has been suspended eight games without pay for conduct detrimental to the league, the NBA announced on Wednesday. The suspension stems from an Instagram Live video Morant posted in which he had a gun at a Denver-area nightclub following a game against the Nuggets on March 3.The suspension includes the five games that he has already missed, making him eligible to return to the team on Monday, March 20 against the Dallas Mavericks. He is not expected to play in that game, though, as it will be the beginning of his ramp-up, according to Chris Herrington of the Daily Memphian, but he should be on the court soon after that. Morant met with NBA commissioner Adam Silver on Wednesday. Here's part of the league's statement:The discipline is in response to Morant's live streaming of a video on March 4 in which he is holding a firearm in an intoxicated state while visiting a Denver area nightclub. Morant will be eligible to return for the team's game against the Dallas Mavericks on Monday, March 20.A meeting took place today in the NBA's New York offices between NBA Commissioner Adam Silver and Morant to discuss Morant's conduct. NBA Executive Vice President, Head of Basketball Operations Joe Dumars and NBPA Executive Director Tamika Tremaglio, among others, attended the meeting.The league office conducted an investigation of the March 4 incident. Based on the information obtained during the investigation, the league did not conclude that the gun at issue belonged to Morant, was brought by him into the nightclub or was displayed by him beyond a brief period. The investigation also did not find that Morant possessed the gun while traveling with the team or in any NBA facility, and the Colorado authorities did not find sufficient cause to charge Morant with a crime."Ja's conduct was irresponsible, reckless and potentially very dangerous," Silver said in the statement. "It also has serious consequences given his enormous following and influence, particularly among young fans who look up to him.  He has expressed sincere contrition and remorse for his behavior.  Ja has also made it clear to me that he has learned from this incident and that he understands his obligations and responsibility to the Memphis Grizzlies and the broader NBA community extend well beyond his play on the court."
Morant has been involved in a number of off-court controversies in the past year or so, including:Allegedly punching a teenager "12 or 13 times" according to a Washington Post report. Morant claimed he was acting in self-defense. The teenager alleged that Morant had a gun tucked into his pants.A mall security guard said that he was threatened by Morant and a number of his associates after his mother reportedly got into an argument with an employee at Finish Line. No arrests were made as a result of this incident.In February, the NBA confirmed that it had investigated a situation that took place in Memphis on Jan. 29 after a game against the Indiana Pacers. Members of Indiana's traveling party claimed that a red laser was shined on them from an SUV carrying Morant. They believed it came from a gun, but the NBA could "not corroborate that any individual threatened others with a weapon.""I'm sorry to my family, teammates, coaches, fans, partners, the city of Memphis and the entire organization for letting you down," Morant wrote in a statement after the video went up. "I'm going to take some time away to get help and work on learning better methods of dealing with stress and my overall well-being."The Grizzlies lost their first two games without Morant, but have since won their past three. They are currently fighting to hold onto the No. 2 seed in the Western Conference, as they hold a one-game lead over the surging Sacramento Kings. With the Denver Nuggets in the middle of a four-game losing streak, there is a slim chance either Memphis or Sacramento could sneak up to No. 1, but most likely, they will be the No. 2 and 3 seeds.
Morant has been at a counseling center in Florida, where he hasn't been playing basketball. However, we now know that he is nearing his return to action.