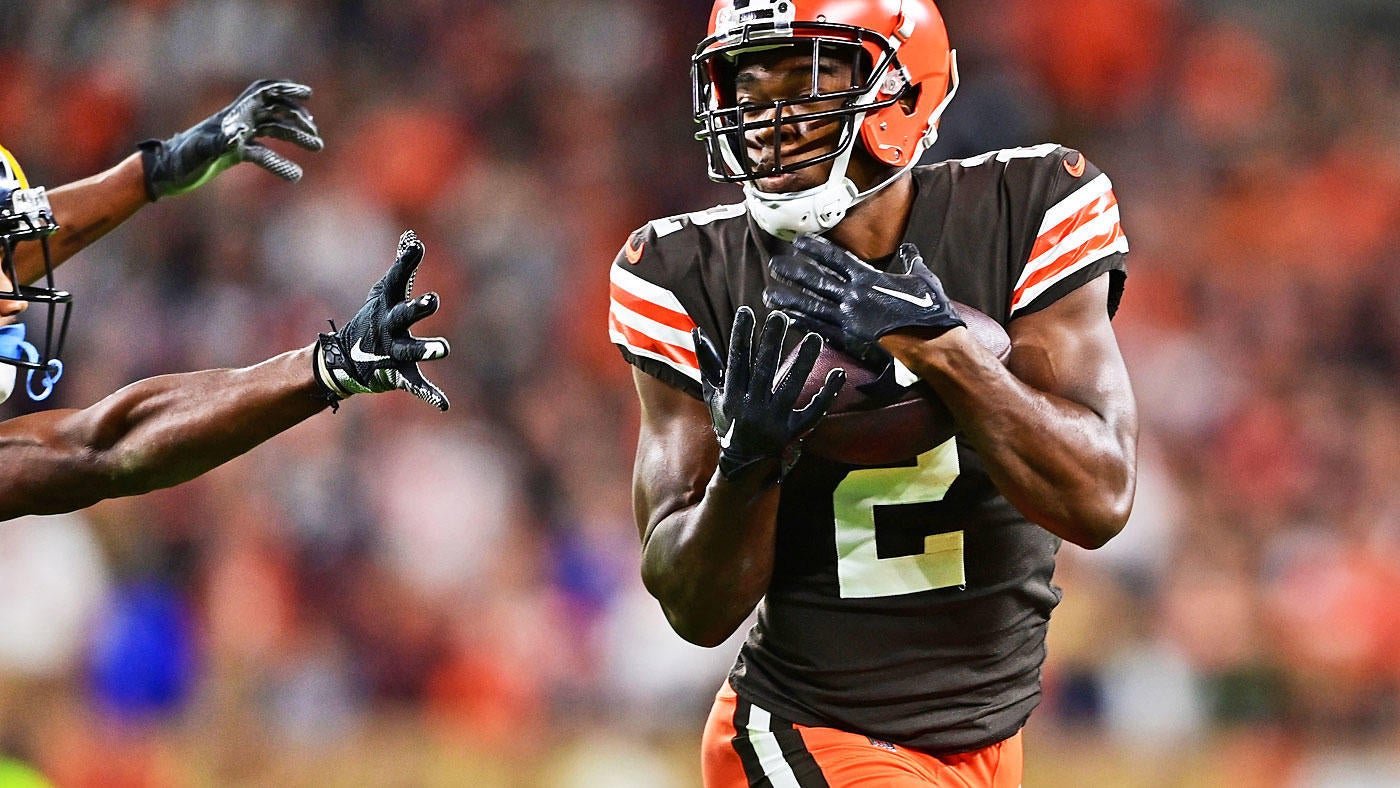 USATSI
As of Wednesday afternoon there are seven games projected to be played in sub-freezing temperatures in Week 16. While it's less than ideal for everyone, the passing games are what we should be particularly concerned about, especially where wind is involved. While there could be some precipitation concerns in New York on Thursday night, and the wind in Chicago is always something to watch, Cleveland looks like the only certain problem area. The forecast there calls for temperatures around 10 degrees, with sustained winds over 25 MPH and gusts as high as 50 MPH. Oh yeah, and snow. For that reason, you won't see Amari Cooper or Chris Olave in my top 30 wide receivers in the projections below, and they're even lower in the rankings. Cooper ranks slightly higher because his ADOT is lower than Olave's and he has a quarterback more likely to throw through the wind in Deshaun Watson. But there are multiple waiver wire options below who I would start over both.  Week 16 Previews: QB | RB | TEIf you got this far with Cooper or Olave on your roster then you've done it in spite of them, not because of them, at least as of late. In Week 16, you should probably try to do it with them on your bench. Here is the rest of the Week 16 WR Preview:
Please check the opt-in box to acknowledge that you would like to subscribe.
Thanks for signing up!
Keep an eye on your inbox.
Sorry!
There was an error processing your subscription.
Week 16 WR Preview
The following players are not being projected to play in Week 16 at this time. Here's what it means:
WR Preview
Numbers to Know
WR Preview
Matchups that matter
Projections powered by
Sportsline
WR Preview
Waiver Wire Targets
Week 16 Adds (WR Preview)
Projections powered by
Sportsline
Projections powered by
Sportsline
WR Preview
Heath's Projections