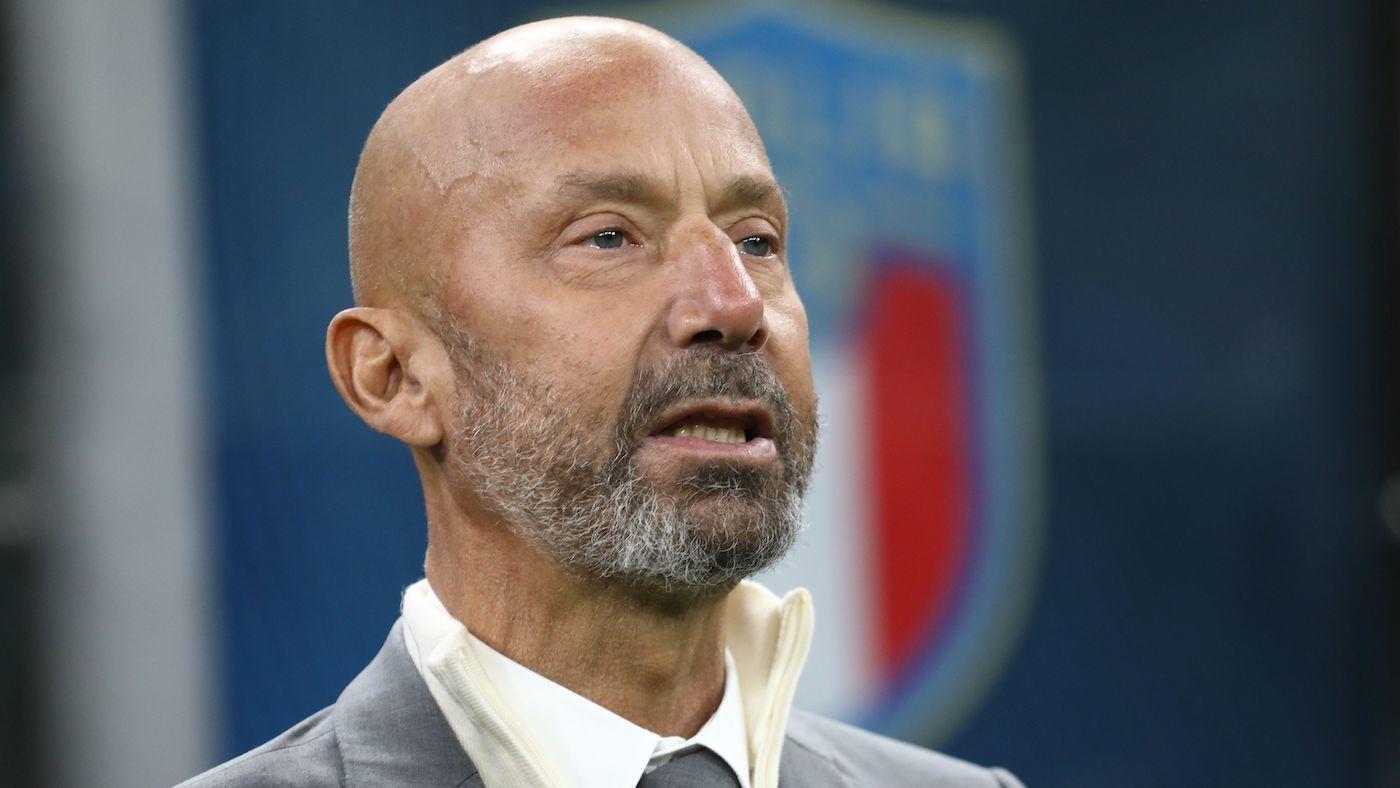 Former Chelsea, Juventus and Italy player Gianluca Vialli died Friday at the age of 58 after a lengthy battle with pancreatic cancer since 2017. The well-liked Italian temporarily stepped away from his role with the Azzurri in December due to health reasons and he had been diagnosed back in 2021 after originally being cleared in 2020."Gianluca was a splendid person and he leaves a void that cannot be filled," said the Italian Football Federation (FIGC) president Gabriele Gravina. "I hoped until the end that he would be able to perform another miracle. Yet I am comforted by the certainty that what he did for Italian football and the blue shirt will never be forgotten."
The FIGC have confirmed that a minute of silence in Vialli's memory will be observed before kick-off in all Italian games this weekend."We will not forget your 141 goals, your overhead kicks, your cashmere shirts, your earring, your platinum blonde hair, your Ultras bomber jacket," read Sampdoria's statement. "You gave us so much, we gave you so much: yes, it was love, reciprocal, infinite. A love that will not die today with you."
Vialli played 59 times for Italy in total and debuted in 1985 — one year after joining Sampdoria, who he helped to the Serie A title and European Cup Winners' Cup over an eight-season stay. After the 1992 European Cup final, Vialli joined Juventus for a then-record $14 million and won the UEFA Champions League, UEFA Cup and Serie A in Turin."We loved everything about you, absolutely everything," read Juve's statement. "Your smile, your being a star and leader at the same time, on the pitch and in the dressing room, your adorable swashbuckling ways, your culture, your class, which you showed until the last day in the black and white stripes."
Vialli signed for Chelsea as a free agent in 1996 and was player-manager in 1998 after taking over from Ruud Gullit to become the first Italian to manage a Premier League club. The blues would win the League Cup, UEFA Cup Winner's Cup and the UEFA Super Cup under his leadership as well as the 2000 FA Cup."You'll be missed by so many," wrote Chelsea. "A legend to us and to all of football. Rest in peace, Gianluca Vialli."Vialli also had a short stint as Watford manager in 2001-02 in his final managerial posting and he would later feature as part of close friend and former Sampdoria teammate Roberto Mancini's backroom staff with Italy and he was part of the UEFA Euro winning team in 2021.