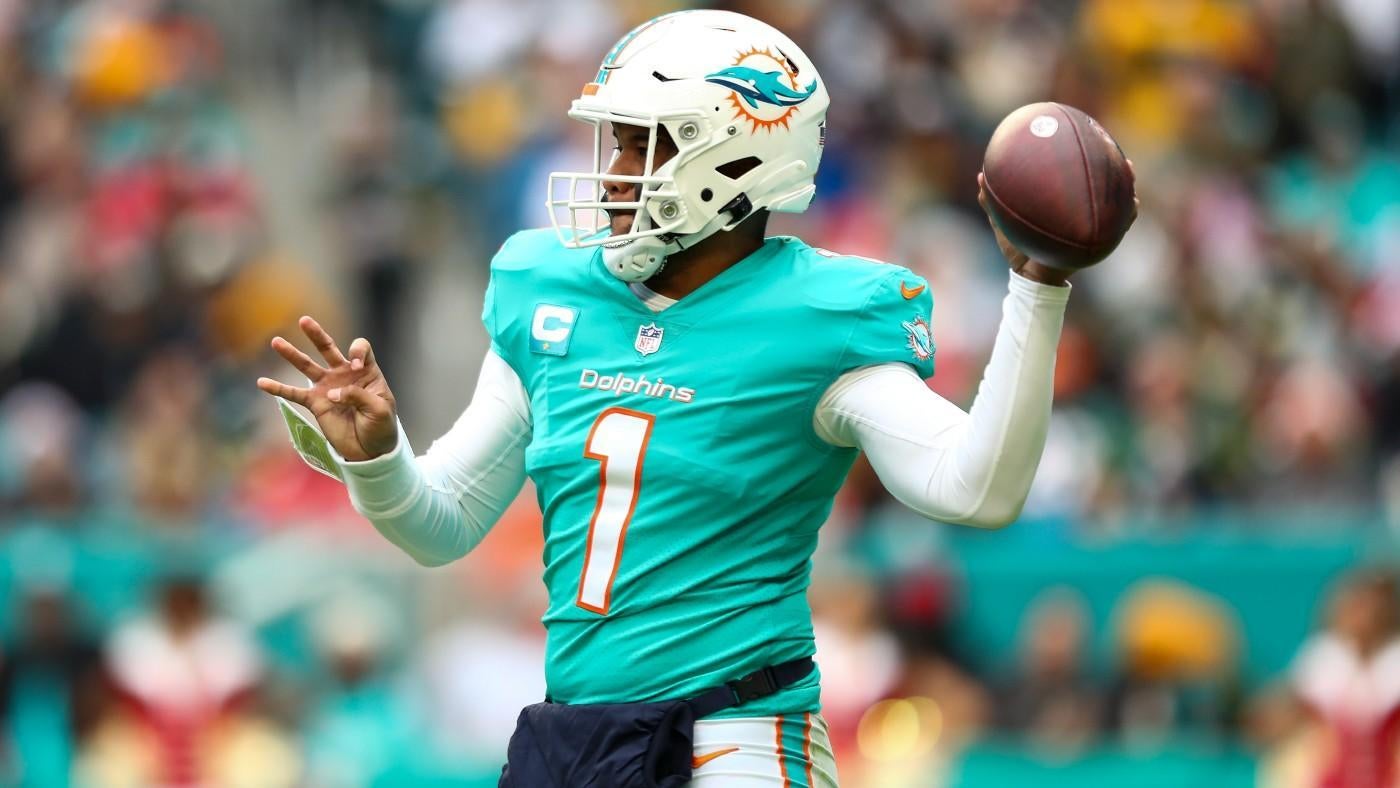 Getty Images
Miami Dolphins quarterback Tua Tagovailoa is once again in concussion protocol, as the signal-caller met with doctors Monday and revealed he had symptoms, head coach Mike McDaniel announced (via NFL Media). His status for Week 17 against the New England Patriots is in question, and it could be Teddy Bridgewater under center as the Dolphins continue to fight for playoff positioning. Tagovailoa is coming off of a tough outing against the Green Bay Packers, as he threw three interceptions on back-to-back-to-back drives in the fourth quarter while the Packers scored 13 unanswered points in the second half to escape with a 26-20 victory. It was a tale of two halves for Tagovailoa, as he completed 9 of 12 passes for 229 yards and one touchdown in the first two quarters before falling apart in the second half. Some on social media hypothesized that Tagovailoa suffered a concussion in the second quarter after taking a hit to the head, and they may have been right.
Tagovailoa suffered notable shots to the head in back-to-back games in Weeks 2-3 this season. The second hit he suffered came on a short week on the road against the Cincinnati Bengals, where the quarterback was stretchered off the field and taken to a local hospital before eventually being released to fly home with the team. After sitting out three weeks, Tagovailoa returned to the lineup against the Pittsburgh Steelers in Week 7. 
The Dolphins can officially clinch a playoff berth this week with a win over the Patriots and a New York Jets loss to the Seattle Seahawks.