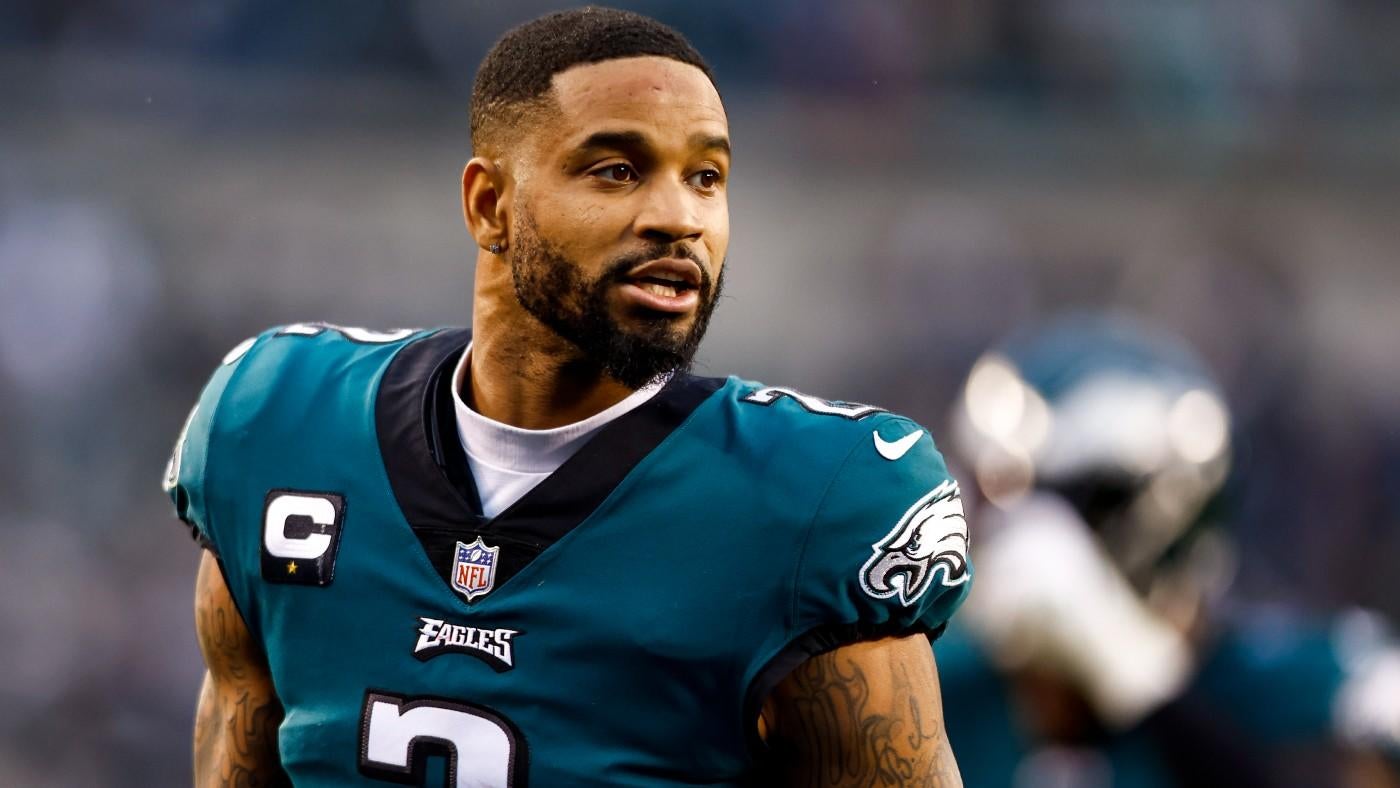 Getty Images
It appeared the Philadelphia Eagles were on the way to losing their No. 1 cornerback on Wednesday. Five-time Pro Bowler Darius Slay had recently received permission to seek a trade while negotiating a potential extension with Philadelphia, and then came the reports of a looming release. However, Slay was never officially released, and now, things have changed in a big way.CBS Sports NFL Insider Josina Anderson reported Wednesday night that the Eagles were having a hard time letting Slay go, and wanted to keep him. ESPN then followed up saying Slay was expected to stay with the Eagles."It's not final, but that's the way it is looking right now," one source told ESPN.  
Not long after, Slay announced on Twitter that he would indeed not be leaving the City of Brotherly Love.
The Eagles secured a pivotal piece of their Super Bowl secondary Tuesday, re-signing free agent cornerback James Bradberry to a three-year contract. A day later, they found a way to keep Slay. One has to imagine a new deal is in the works. 
Originally acquired via trade from the Lions prior to the 2020 season, Slay has spent three seasons as the Eagles' top cover man. The five-time Pro Bowler has totaled seven interceptions and 31 pass deflections during his Philly tenure. He signed a three-year, $50 million extension upon arrival but was due more than $26M in 2023, making him a potential cap casualty. His release would have ultimately saved the Eagles $17.5M this year, with the team designating him a post-June 1 cut, per NFL Media.