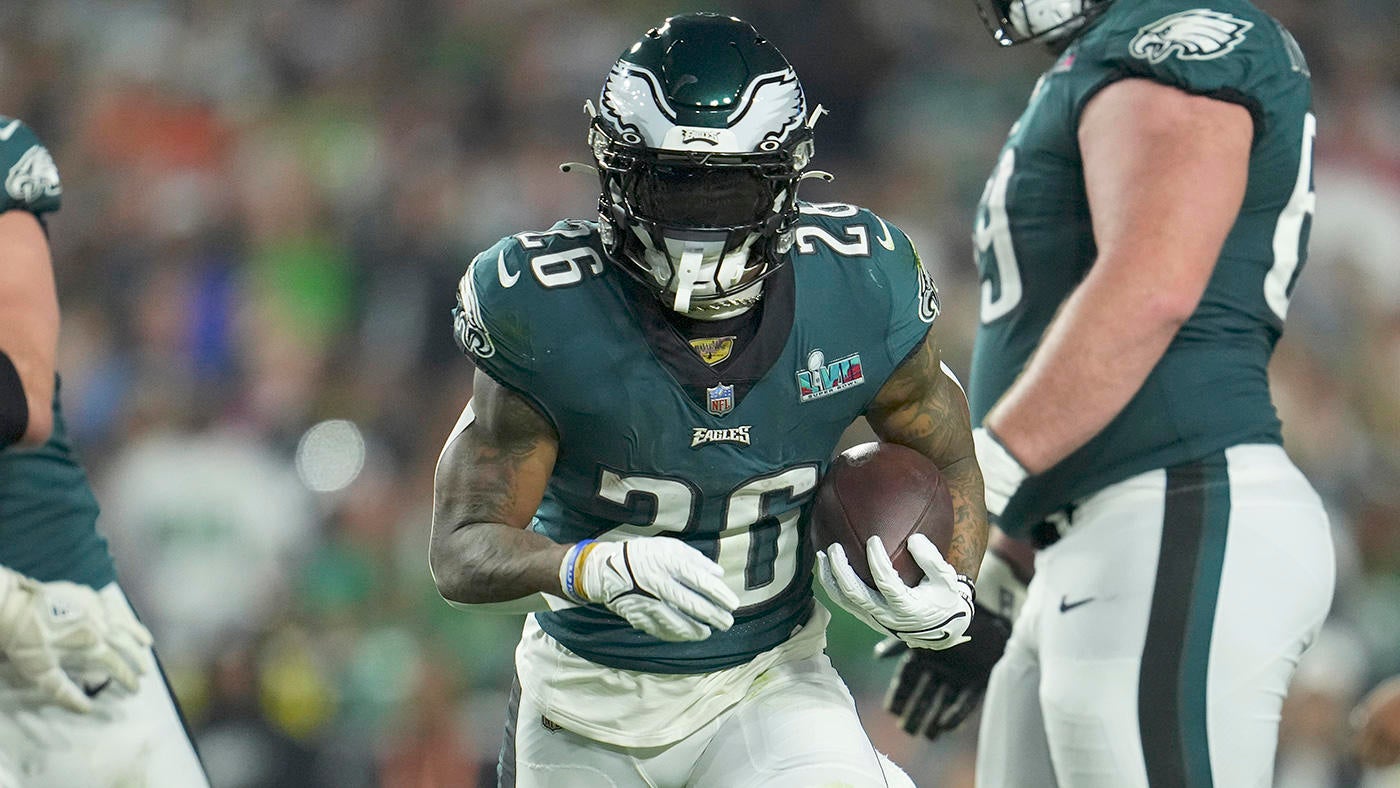 Getty Images
Miles Sanders is joining the list of former Eagles players who will play elsewhere in 2023. The Carolina Panthers are signing the Pro Bowl running back, the team announced Wednesday. It's a four-year deal worth $25 million, according to ESPN.In Carolina, Sanders will join forces with running back Chuba Hubbard, whose success late in the 2022 season helped Carolina win five of its last eight games to finish with a 7-10 record. The Panthers' offense also includes wideout Terrance Marshall Jr., a 2021 second-round pick who started to show signs of his potential last season. 
More NFL free agency
The Panthers have been among the league's most active teams in free agency. Along with closing in on a deal with Sanders, the Panthers have agreed to terms with center Bradley Bozeman, safety Vonn Bell, defensive tackle Shy Tuttle, tight end Hayden Hurst and quarterback Andy Dalton.  Carolina recently acquired the No. 1 overall pick in April's NFL Draft. The Panthers are expected to use the pick to select either former Alabama quarterback Bryce Young or former Ohio State quarterback C.J. Stroud. 
Sanders saw the writing on the wall that his numbers in Philadelphia were numbers. He bid adieu to Philadelphia on Tuesday shortly after it was reported that the Eagles agreed to terms with former Seahawks running back Rashaad Penny.  The 53rd overall pick in the 2019 NFL Draft, Sanders blossomed into a Pro Bowl player during his time with the Eagles. He was named to his first Pro Bowl last season after setting career highs with 1,269 rushing yards and 11 touchdown runs. Sanders ran for an additional 148 yards and two touchdowns in the Eagles' three playoff games. 
Sanders' versatility is one of the things that the Panthers likely looked at when they chose to pursue him. After catching 50 passes as a rookie, Sanders was used more as a runner during the end of his time in Philadelphia. Along with his receiving prowess, Sanders is able to make plays between, as well as outside, the hash marks.