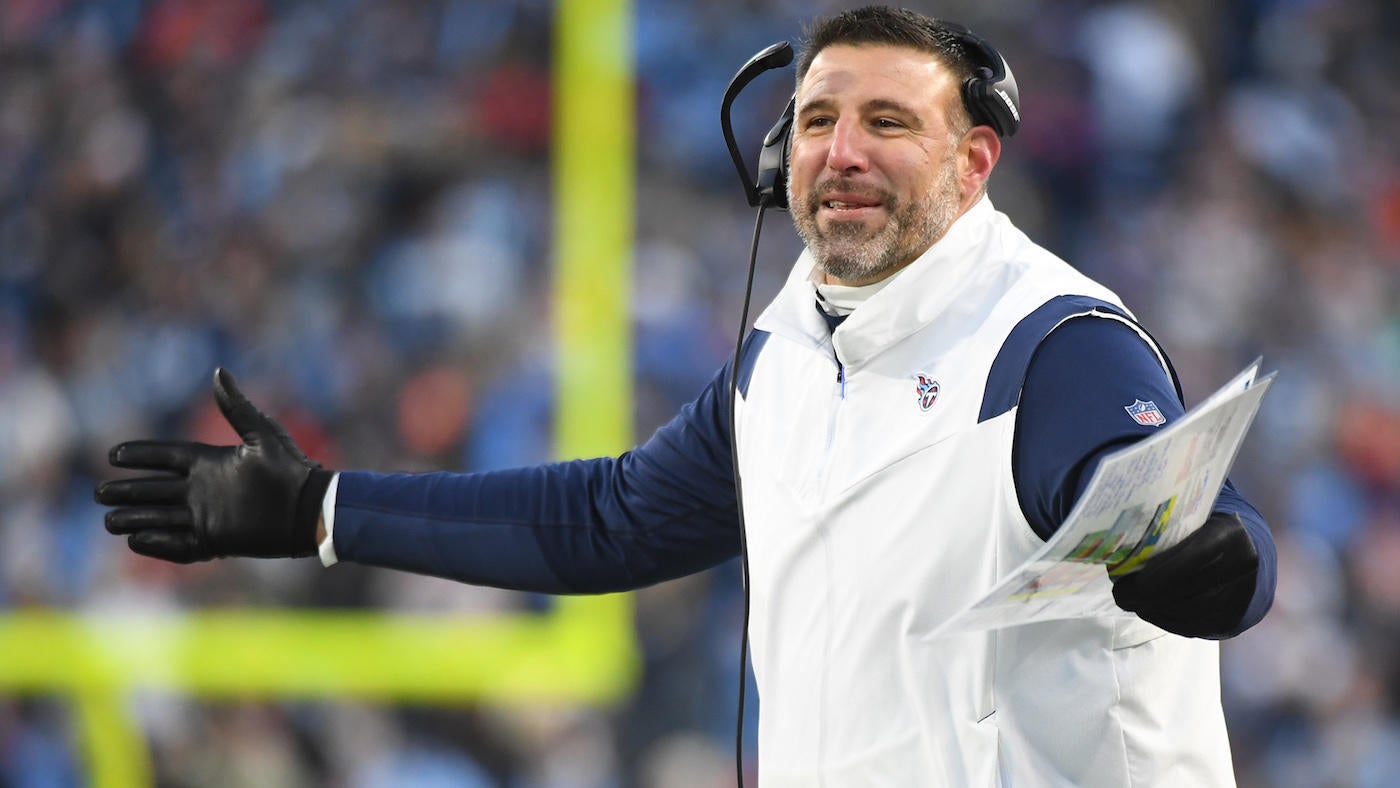 It seemed to be a foregone conclusion that the Carolina Panthers, who moved up eight spots from nine to one, and the Houston Texans, the owners of the 2023 NFL Draft's second overall pick, would both select quarterbacks to kick off the upcoming draft in 10 days. However with Texans general manager Nick Caserio saying Monday that Houston is "open to listening" to trade offers for their first-round selection, the door is now open for another quarterback-starved franchise to soar up the draft board. If a team does decide to trade up for the Texans' number two overall pick, they would be lining up to take the remaining passer between Alabama's Bryce Young and Ohio State's C.J. Stroud. Here are six organizations that could be a trade suitor, ordered by each team's likely desire to move up. The Indianapolis Colts are clearly the most quarterback-thirsty team outside of the top two overall picks at the moment. Owner Jim Irsay's tweet on Sunday highlighted how the quarterback position is at the top of his mind entering the 2023 Draft as he posted pictures of the four quarterbacks expected to come off the board in Round 1: Florida's Anthony Richardson, Ohio State's C.J. Stroud, Alabama's Bryce Young, and Kentucky's Will Levis. It is noteworthy that Richardson, the draft's best athlete at the position but also one of the more raw quarterback prospects, was the first photo Irsay attached to his tweet. The Colts may be fine with hoping Richardson drops to four, or it could be a smokescreen before offering to trade up with their AFC South rival. 
The Las Vegas Raiders signed head coach Josh McDaniels' former New England Patriots pupil Jimmy Garoppolo to a three-year, $72.8 million contract that is really a two-year, $48.5 million deal as far as guaranteed money goes. Plus, Vegas has hosted or will host the following quarterbacks for visits in the lead-up to the draft, according to Sports Illustrated: Alabama's Bryce Young, Florida's Anthony Richardson Ohio State's C.J. Stroud and Tennessee's Hendon Hooker. A franchise spending that much time familiarizing itself with each of the draft's top passers isn't doing it for fun. They're seriously considering taking a quarterback. Doing so would buy McDaniels and Raiders general manager Dave Ziegler time given the nature of developing a young quarterback. 
If Houston has an aversion to trading within their division, the Raiders could be their first call. Since Caserio spent a number of seasons working alongside McDaniels and Ziegler with the New England Patriots, there's a level of familiarity and trust there that could lead to a completed deal.Like the Raiders, the Tennessee Titans have also met with a number of the draft's top quarterbacks, including head coach Mike Vrabel, which shows the team means business. Tennessee trading up would be a heavy deal to swing given that the Texans would ask for a lot in return in exchange for sliding back nine picks in the draft for a division foe. Ryan Tannehill will be 35 years during the 2023, and the team has been proactive in creating cap space while not adding much to the team in free agency. Hitting the reset button is what the Titans want and need, and this trade would be diving head first into their rebuild. 4. Detroit Lions (No. 6 overall and No. 18 overall)Detroit Lions head coach Dan Campbell has gone out of his way to praise his soon-to-be 29-year-old Pro Bowl quarterback Jared Goff this offseason. However with two first round picks, including the draft's sixth overall selection, the Lions are a prime trade-up candidate if they choose to do so. Campbell certainly left the door for Detroit to make play for one of the draft's top passers. 
"What he's done … I mean, he's our guy," Campbell said on CBS Sports HQ on March 1. He's bought us time here. We believe we can win with Jared Goff. In the meantime we also know he's not gonna be here for the next 10 years. It's not like Jared Goff's a rookie. So, certainly, our eyes are on potentially a quarterback, and the question is where do you acquire that at."  If they're enamored wither either Young or Stroud, it would be easy for them to come to an agreement with the Texans since they have two top 20 picks. Goff could be what Alex Smith was to Patrick Mahomes in Kansas City for the quarterback the Lions could potentially take: a steady mentor who has seen all the NFL has to offer, from the bottom of the league to playing in a Super Bowl. With owner Daniel Snyder selling the team and Washington Commanders head coach hiring longtime Kansas City Chiefs offensive Eric Bieniemy as his new assistant head coach/offensive coordinator, change is afoot in the nation's capital. Washington is currently set to enter 2023 with a quarterback competition between 2022 fifth-round pick Sam Howell  and 30-year-old journeyman Jacoby Brissett. If new ownership has a desire to make a splash, the Commanders could be in play to take a big swing. After seeing Bieniemy's work with 2022 NFL MVP and Super Bowl MVP Patrick Mahomes, perhaps Bieniemy could entice Rivera to pound the table for a trade up in the draft. Rivera's most successful period as an NFL head coach occurred with the Carolina Panthers after they selected Cam Newton first overall in the 2011 NFL Draft. Maybe Rivera and Bieniemy push for another top-flight quarterback prospect. 
The Atlanta Falcons have spent most of this offseason fortifying their defense and retaining the heart of their offensive line. Now, their focus could turn to the offensive skill positions. Yes, head coach Arthur Smith has expressed plenty of confidence in quarterback Desmond Ridder, a 2022 third round pick, but there is reportedly a "dream scenario" in which in Atlanta would consider drafting a top-10 quarterback. That scenario most likely involves the top two prospects at the positions, Young and Stroud. Trading up to number two overall would ensure the Falcons end up with one of them. If the Texans reach out in an effort to avoid doing a deal with the Colts or Titans, perhaps the Falcons would be inclined to engage in negotiations.